People Associated with the Sacred Naturalism Project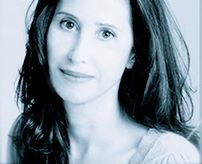 Alice Andrews,
State University of New York at New Paltz
With philosophy and developmental psychology degrees from Columbia University, Alice Andrews teaches psychology and evolutionary studies at the State University of New York at New Paltz. She is a founding member/council member of the Applied Evolutionary Psychology Society as well as the founder and former editor-in-chief of
The Evolutionary Review: Art, Science, Culture
. She serves on the Executive Board of SUNY New Paltz's Evolutionary Studies program, as well as on the Editorial Boards of Evolutionary Behavioral Sciences and EvoS: The Journal of the Evolutionary Studies Consortium.​ Alice is also the founder and former editor of Entelechy: Mind & Culture and her novel Trine Erotic (evolutionary fiction) was republished for its 10th-year anniversary in 2012 (Codhill Press).
​
In addition to her academic pursuits, Alice also has a passion for the rights of nature and served on the Environmental Conservation Commission in the Village of New Paltz for 4 years. She is the founder of the group Mothers & Others United to Shut Down Indian Point as well as the founder of Beyond Pesticides in Ulster County. She currently serves on the Village of New Paltz Board of Ethics and was recently endorsed by the
Humanist Society as a Humanist Chaplain
. Singing is another passion — she recently formed
The Hudson Valley Vocal Improv Collective
and has sung with Clear Light Ensemble and with Gaiatree Sound Project. Alice has done backup vocals on
Sri Kirtan
and
Radharani's
latest albums — as well as on Baba Brinkman's
Rap Guide to Consciousness
.
---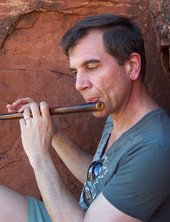 John A. Johnson, Professor Emeritus of Psychology at the Pennsylvania State University

John A. Johnson joined the faculty at Penn State in 1981, immediately after earning his Ph.D. from the Johns Hopkins University. He spent the 1990-91 year as visiting professor and Alexander von Humboldt-Stiftung Research Fellow at the University of Bielefeld, Germany. He has published over three dozen journal articles and book chapters on the personality and evolutionary psychology of moral and educational development, career choice, and work performance. He is an associate or consulting editor for the journals Assessment, the European Journal of Personality, the Journal of Personality and Social Psychology, and the Journal for Research in Personality. Dr. Johnson is a recognized expert on computerized psychological measurement. Over half a million persons have completed his on-line personality test, which was designated a Yahoo! Incredibly Useful Site of the Day. He recently co-edited with Sam Gosling a book published by the American Psychological Association, Advanced Methods for Conducting Online Behavioral Research.


---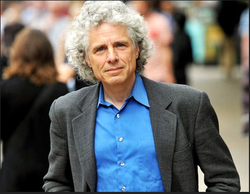 Steven Pinker, Harvard University

Steven Pinker is an experimental psychologist and one of the world's foremost writers on language, mind, and human nature. Currently Harvard College Professor and Johnstone Family Professor of Psychology at Harvard University, Pinker has also taught at Stanford and MIT. His research on visual cognition and the psychology of language has won prizes from the National Academy of Sciences, the Royal Institution of Great Britain, the Cognitive Neuroscience Society, and the American Psychological Association. He has also received seven honorary doctorates, several teaching awards at MIT and Harvard, and numerous prizes for his books The Language Instinct, How the Mind Works, and The Blank Slate. He is Chair of the Usage Panel of the American Heritage Dictionary, and often writes for The New York Times, Time, and The New Republic. He has been named Humanist of the Year, Prospect magazine's "The World's Top 100 Public Intellectuals," Foreign Policy's "100 Global Thinkers," and Time magazine's "The 100 Most Influential People in the World Today."



---

---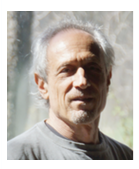 Joseph Jastrab, Sacred Living Project

Joseph's lifework is devoted to guiding men and women on explorations into deep nature: on journeys into outer wilderness areas and on various retreats and quests to reclaim the nature of the true self. He currently maintains a private spiritual counseling practice, contributes content and leadership to a variety of therapeutic and artistic initiatives, and is envisioning a series of writing projects that further explore the nature/self relationship. Former chief instructor for the North American Wilderness Survival School; author of Sacred Manhood, Sacred Earth: A Quest into the Wilderness of a Man's Heart; co-founder of the Sacred Living Project; senior teacher for the Hero's Journey Foundation Men's Journey Intensive, as well as the Ordinary Hero's Project Soul Tavern retreats, Joseph is also a musician and facilitator of world sacred music events.




---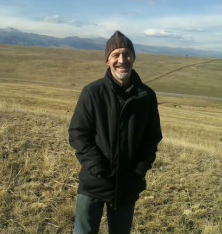 Bill Pfeiffer, Sacred Earth Network

Bill Pfeiffer is the founder of Sacred Earth Network which implemented leading edge visions for almost 20 years. In that time, Bill made Russia a "second home" having traveled there 42 times – giving him a rare cross-cultural perspective. During that time he also led dozens of spiritual ecology workshops in the U.S. He has 25 years of experience in Re-evaluation Counseling and Vipassana meditation, and has undergone extensive training with Siberian shamans as well as with Joanna Macy and John Perkins. He has also spent much time in the US Southwest learning about Native medicine ways and the crucial importance of the petroglyphs and pictographs. His new book, Wild Earth, Wild Soul: A Manual for an Ecstatic Culture has already been met with high acclaim. Bill has been living in the forests of Nichewaug (Petersham) Massachusetts for 20 years.


---